Comfy Campers
Van Hire in Cheltenham
2 Church View
Tewkesbury Road
Uckington
Cheltenham
Gloucestershire
GL51 9SX
Phone: 07793 5...
Telephone: 01242 6...

Social pages
Search Tags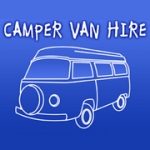 Opening Hours
Monday to Sunday
9am - 5:30pm
Open on public holidays
About us
About Us
VW Camper Vans have a character and charm that makes driving and holidaying in them fun for all the family. There is something about their friendly curves and familiar shape that instantly makes you smile. The VW camper vans have all been beautifully restored and generously equipped - with some ingenuity. There is a sink, a fridge, a two-burned hob, a whistling kettle and tightly packed cupboards full of everything you could possible need on your VW Camper Van Holiday. We have gone to extraordinary lengths to maintain the original integrity of each Volkswagen camper van and then carefully popped in some funky 21st century features that we feel will enhance your whole VW camper van hire experience with unique interiors styled to suite each individual classic VW campervan.
Other Services
Credit Card Payments
Cash And Credit Cards
Payment Methods
American Express, Cash, Cheque, Mastercard, Visa, PayPal, Bank Transfer, Direct Debit
Trading Since
A BIG THANK YOU
To Comfy Campers, We just wanted to say a big thank you for hiring Dennis to us in such perfect condition for our wedding on the 1st July. We had such a perfect day and Dennis was ever present in very handsome condition. We had such... a lovely relaxing break with Dennis down in Cornwall after thE wedding. He was a great talking point...loads of other campers came to admire him. He was beautifully kitted out inside and very cosy. With love Julia & Scott
Scott Brown - 14/11/2011
Want to display these reviews on your own site?
Leave your review of Comfy Campers